2 tags
2 tags
2 tags
"But love isn't a weakness. Loving the wrong person is."
– P.C. Cast & Kristin Cast, The House of Night Series, Destined (via full-moon-nightingale)
1 tag
Anonymous asked: hi... when will the movie come out?
2 tags
3 tags
I actually never understood why you would go to the HoN tag if you think the tag sucks and it's kinda rude to tag hate as well. There are people out there who actually love the books jfc.
3 tags
2 tags
1 tag
2 tags
1 tag
Anonymous asked: Sway Sherman as Zoey Redbird? NO. JUST. NO. pls tell me you're with me
2 tags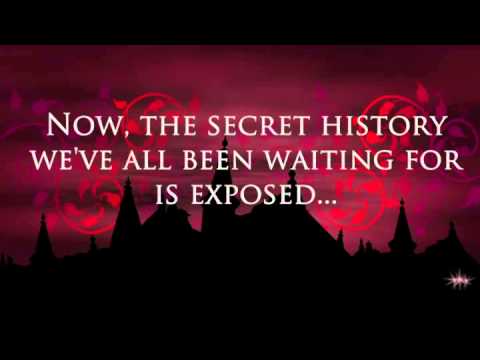 1 tag
2 tags
1 tag
2 tags
2 tags
3 tags
2 tags
Read this if you haven't read Hidden yet
I'll start posting Hidden spoilers soon, so if you haven't read the book yet add the tag "hidden spoilers" to your tumblr savior. Every spoiler will be marked with this tag. (:
3 tags
2 tags
2 tags
2 tags
2 tags
1 tag
1 tag
1 tag
3 tags
santaslittlepanda: remember when we thought neferet was a good guy? that she really cared about zoey and the Goddess and cats? that she might be a possible new mother figure to zoey?
3 tags
1 tag
Oh Goddess: HON Movie/Casting news: →
houseofnightfanclub: (posted originally on PC's Blog) OH BOY! Kristin and I met with our Davis Films production family in Paris last week. It was so exciting to see that our vision of the House of Night movies and our producer's vision fit so well together! Samuel Hadida and his team are absolute awesomesauce!…
1 tag
Oh Goddess: MOVIE NEWS!!! →
houseofnightfanclub: Guess What! As Kristen and PC were touring Paris, they met with the Producers of Davis Films!!! Here's what she had to say: Kristin and I had an awesome time in Paris, especially at our last event at the Virgin Megastore! We heart Paris! Now we're taking a small break before Germany (we're…
1 tag
1 tag
Blog will still be available
I decided that I won't delete this blog. You can still scroll through it whenever you want. (: I promise you that I will post more HoN stuff when I don't have much work for college. Thank you for your understanding (and to the people who convinced me not to delete this blog).
goddessoframdomness asked: yeah just leave it up so we can go through it when needed or wanted.
i-am-a-pandereia asked: Don't delete, please! You can leave it inactive or ask someone assume for you! Your blog is perfect! I understand that you're busy, but do not delete your blog please!!!
1 tag
Announcement
Due college I have decided that I will delete this blog.  I would like to thank all of you who helped this blog grow, but I've been neglecting this blog for a few weeks now and I finally made up my mind.  This blog will be deleted on Saturday 24/11/12.  I'm sorry, but I'm not as obsessed with the books as I used to be and college takes its toll. As some of you may...
2 tags
Interview with Kristin Cast
Read an interview with Kristin Cast here.
1 tag
1 tag
2 tags
2 tags
"Gender preference does not define you. Your spirit defines you. It gets better...."
– P.C. Cast & Kristen Cast (via i-still-think-youre-beautiful)
2 tags
Who's dressing up as a HoN character for...
Anonymous asked: is it normal to see House of night characters everywhere you look? cause today i saw Zoey, Kalona, Dragon, Stark, erin, Stevie Rae, Aphroditie, Rephiam and Neferet all in the past week when i was out and about.
4 tags
"I can't feel anything if I'm not with you. And even then all I can..."
– James Stark (Hunted)
2 tags
2 tags
Anonymous asked: i need a copy of Hidden (House of Night) autographed for a friends b-day any ideas?
1 tag
1 tag
2 tags